Top reasons to adopt cloud telephony
If you have a traditional PBX setup or you're starting a new venture, you're probably keen to learn the top reasons to adopt cloud telephony. Sure, it's popular, but is it the right fit for your business? We'll explore the core benefits to help you decide if a switch or new install is right for you.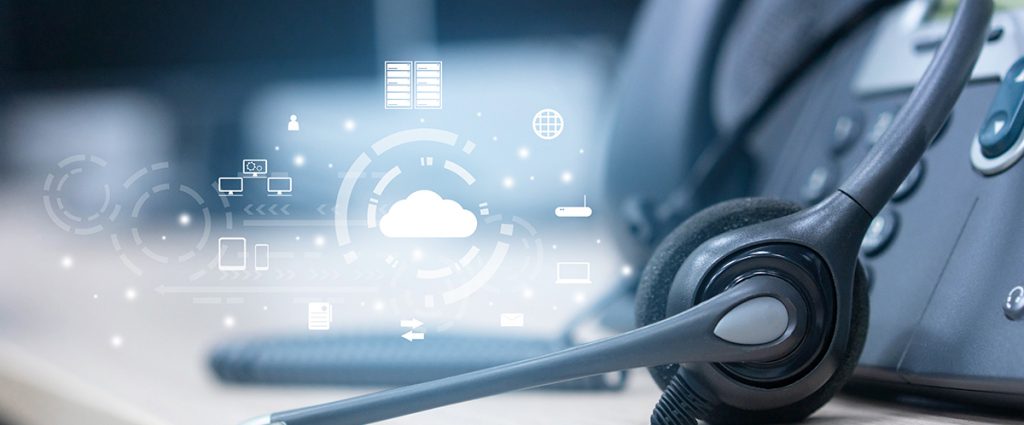 Availability
Unlike traditional PBX, cloud telephone systems are not tethered to a specific location. That means they are better suited for organisations with remote workforces and multiple sites. Additionally, you can scale up and down your PBX function as needed to account for increases or decreases in team sizes more easily with a cloud-hosted solution than a traditional one. Talk to an expert telephony partner to scope the benefits of cloud flexibility for your company.
Productivity
Want to seamlessly integrate your PBX with your CRM? Cloud makes it possible. Want sales teams to be able to log call resolutions on the go in Salesforce or collaborate on Teams? Cloud is your best bet. With flexible and remote working becoming a way of life for so many businesses, the need for a phone system that allows staff to seamlessly connect from anywhere has become an essential requirement. Make it easy to capture business intelligence with a phone system that's smarter than ever before.
Affordability
Since, with the cloud, you're only paying for what you use, this can be a more affordable option. Not only will you have the access you need, but you also won't be charged for anything you don't. With some providers, this also includes 'features as add ons' so you can really customise your service directly to your requirements. Plus, transitioning voice, collaboration tools, contact centre and real-time analytics to the cloud removes the need to purchase, provision, manage and maintain on-premises equipment. While connecting employees around the globe, unified cloud communications remove the expense of expert administrators, reduce the number of vendors and generate fewer bills and apps.
Simplicity
In the old days, when you had to set up a new stater you needed to install cables, get a desk phone, spend time setting it up and train the employee in its use. Now, this happens in a few clicks with no more than a headset. Since everything is done via their computer, there's no wiring to fuss with. There is not anything to do other than press a few buttons in your command console and connect a headset. All cloud telephony systems are so intuitive, that the average computer literate employee will not need any or very minimal training.
Security
Cloud telephony is safe. Data centres are secured with the highest standards – certified ISO 27001 and ISO 27018 as a minimum – and you'll have always-on updates. That means if a vulnerability is detected, the system can update and patch itself to prevent breaches. If you have the right update setting selected, your employees won't even need to do anything. Mandatory updates will be installed automatically; better protecting your data and systems from unauthorised access.
If you need help trying to select the right combination of flexibility and functionality for your telephony, get in touch with MLR Networks today, and we'll be happy to make sure you're protected.