Header Text
Ultrafast connectivity for your business from MLR
Full Fibre deployments and access to ultrafast connectivity, futureproofing and supporting your business transition to the latest technologies.
Cisco DNA
Why work with MLR?
Working with a Network Connectivity expert like MLR enables you to tap into a vast amount of network design, configuration and build knowledge, delivered by a specialist network engineering team. We have successfully implemented a range of network infrastructure for large corporates to local SME's.
Our network carrier and industry knowledge ensures that when working with MLR, you are guaranteed the benefits of unparalleled uptime, high availability networks, extensive industry knowledge and the ongoing support that modern organisations must have to be successful.

Cisco DNA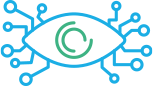 We are
IT experts
Unlike other connectivity providers we understand your network for a much more consultative approach.
Cisco DNA

We specialise in
SD-WAN rollouts for
multi-site customers
Cisco DNA

365 day, 24/7
circuit monitoring
We are working to resolve any issues before you even know there is a problem.
Cisco DNA

Free managed Cisco
hardware with all
leased lines
Cisco DNA

24/7 support
solutions
We offer a wide range of support solutions, provided by our in-house NOC.
Cisco DNA

Dedicated project
management teams for
seamless onboarding
Which Connectivity
Which connectivity solution
is best for your business?
FibreBright (Leased Line) – The ultimate connectivity for any business that is heavily reliant on the internet. Full fibre leased lines providing a resilient connectivity solution (Up to 10Gbps). These circuits are completely uncontended and come with a 6-hour fix SLA.

FibreLight (FTTP) – Super-scalable connectivity for growing businesses or remote sites. Cost-effective, business-grade, ultrafast broadband.

FTTC & ADSL – Basic connectivity for small businesses with minimal reliance on the internet.
Check Postcode
To see if you can benefit from full fibre gigabit connectivity, then you can use the availability postcode checker.
Postcode lookup
Check availability
Thanks! A member of our team will be in touch soon to discuss a quote.
Our Partnership with ITS
Our Partnership with ITS
ITS are our key strategic partner for all our circuit, SD-WAN and Dark Fibre requirements.
Founded in 2013, ITS is now an industry leader, providing UK businesses with super high bandwidth gigabit connectivity and broadband via a vibrant and dynamic Wholesale and Reseller Partner programme. They also support specific service providers operating in segments such as multiple dwelling units (MDU's), student accommodation and the like.
Following significant investment from Aviva in 2020 and again in 2022, ITS's core network now covers almost 20% of UK Businesses.
Through our ITS partnership we can also provide connectivity from all of the below ISP's for true network flexibility, resiliency and reach…

Faster Britain
ITS launched their 'Faster Britain' brand to make it easier for end-users to access gigabit-capable internet connections.
DNA Spaces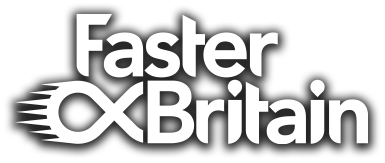 DNA Spaces
Why choose Faster
Britain connectivity?
Network: Faster Britain is designing, building, and operating ultrafast networks, driven by partner and business requirements.
Experts: Some of the best minds in the industry are cooperating, innovating, and bringing fibre to under-served areas across the UK.
Speed: Faster Britain has a track record of connecting businesses to its networks in a fraction of the time it takes competitors.
Environment: Nobody likes disruption, that's why Faster Britain minimises impact on the environment and lead on reuse wherever possible.
Benefits of Faster
Benefits of Faster
Britain connectivity
Ultrafast
Fastforward your business by upgrading your connectivity today. With ULTRAFAST speeds on offer ranging from 100Mbit right the way up to 10Gbit per second.
FutureProof
Full fibre is widely acknowledged to deliver superior connectivity which will open-up the next generation of applications and services for businesses across the UK.
Reliable 
Full Fibre is much more reliable than copper cabling and is the optimum option for weather, fire, and electromagnetic resistant connectivity. Using existing infrastructure Faster Britain builds can also be deployed faster than the competition by minimising disruption through intrusive, and often prolonged, digs.
Cost Effective
Fibre has a lower total cost of ownership (TCO) than copper due to its superior durability and longer lifecycle. It can also lower costs for your business by increasing productivity and availability.
Side Logo

CTA Panel
Contact us
Trust MLR Networks to manage fundamental areas of your IT environment and you'll to
reduce costs, while benefitting a highly secure, resilient and agile digital infrastructure.