Header Text
Verkada Physical Security
Verkada hybrid cloud video
surveillance solutions
Providing smart enterprise video surveillance with advanced analytics capabilities that are simple to deploy, scale, configure, and manage.
Cisco DNA
A new standard for
enterprise security
We have partnered with Verkada to offer its hybrid cloud video surveillance technology. This system offers the best in enterprise protection by delivering a solution that scales limitlessly, is quick and simple to deploy and intuitively easy to use.
Users no longer need to manage on-premise servers, maintain software or face scalability limitations. Verkada's solution is designed for simplicity, so teams across facilities and security can seamlessly manage their buildings without a dependency on IT. Incident response, sharing live footage and proactive alerting are made easy with Verkada.
DNA Spaces
Software-first approach
to physical security
By building adaptive protection technology on a modern software stack, the system delivers new capabilities to stay ahead of threats.
The Verkada platform combines intelligent, plug-and-play security cameras with cloud-based software that's easy to use on any device, eliminating legacy infrastructure — such as NVRs, DVRs and servers. It requires no configuration to work securely in any network environment.
Text
Benefits of business
security cameras
Manage business operations
By deploying video security across business, warehouse, or office locations you can ensure that day-to-day operations are running smoothly. Verkada's web-based management software makes it easy to remotely check in and monitor employee safety and facility activities.
Side Image
Improve workplace safety
Security cameras positioned throughout the interior and exterior of buildings can help prevent crime, break-ins, or theft.
By placing cameras in high-traffic areas such as entrances, exits, or loading docks, employee safety is improved. Having security cameras present acts to deter crime and also gives employees and customers the peace of mind that visual evidence is available should it be required in the event of an emergency.
WiFi
Deter potential threats
With video footage of all transactions and interactions that occur in a business setting clients can respond to incidents – such as customer complaints or employee injuries-objectively and appropriately. Continuous monitoring also allows employees and management to safeguard inventory and assets, as well as proactively mitigate risks before they occur. With alerts that notify admins of unusual activity detected in frame, Verkada makes surveillance management simple.
Local Area Networks
Full range of options
Verkada offers a wide range of enterprise security cameras, including durable indoor and outdoor domes, discreet minis, and panoramic fisheyes.
All cameras include powerful onboard processing to analyse footage at the edge, minimising bandwidth and streamlining the process to provide users with near-instant results when filtering through footage for meaningful activity using intelligent motion searches, or people and vehicle detection.
All cameras include
Smart edge-based analytics
Industry leading 10-year warranty
Automatic firmware & software updates
Unlimited cloud archiving
Centralised management of all cameras
Smart features to easily manage video footage.
WAN
Verkada Product Range
Verkada Bullet Series
Enterprise-grade, hybrid-cloud bullet cameras are built with sealed aluminium housing, so they stay protected in the harshest conditions.
Powerful long-range IR sensors with image resolutions up to 4K and 3x optical zoom

Waterproof IP67-rated aluminium housing with hermetically sealed lens build

Industry-leading 10-Year product warranty plus 365 days of onboard storage
WAN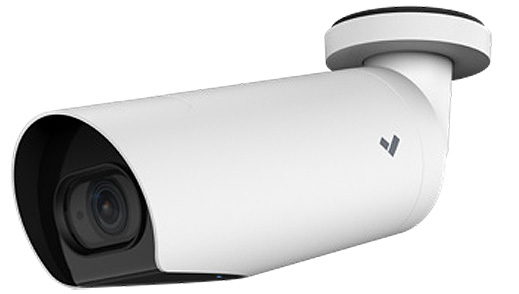 Security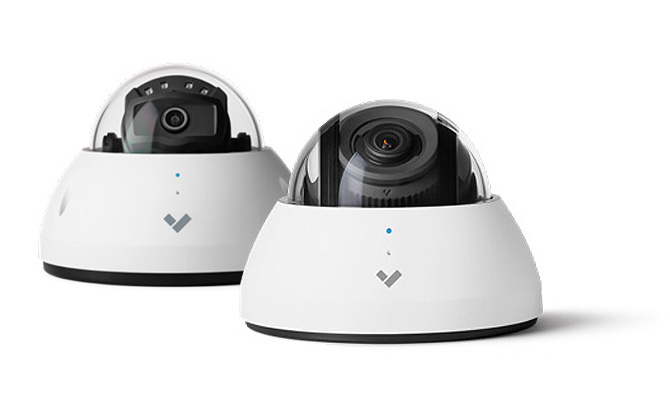 Security
Verkada Dome Series
Enterprise-grade security cameras offer ultra-HD 4. image resolutions and hybrid-cloud storage.
Indoor models with IK08 rating and outdoor models with IP67 and IK10 rating

Edge-based processing for cutting-edge motion, people, and vehicle analytics

Industry-leading 10-Year product warranty plus 365 days of onboard storage
Security
Verkada Fisheye Series
Enterprise-grade, hybrid-cloud fisheye cameras are built to capture footage in a dynamic panoramic 180°.
High-resolution image quality with 12MP

Can be mounted indoors and outdoors, with IK10 and IP66 ratings

Industry-leading 10-Year product warranty plus 90 days of onboard retention
Security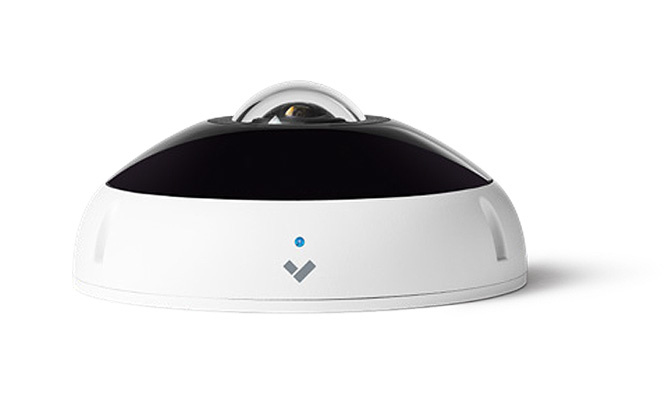 Security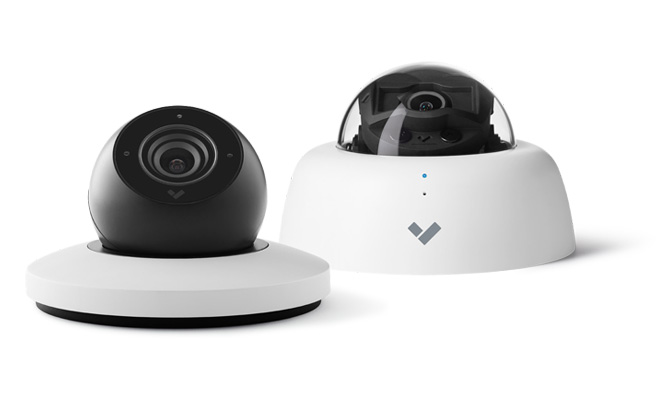 Security
Verkada Mini Series
Designed for flexibility without compromising on image quality.
Enterprise-grade security with powerful performance for advanced edge-based analytics

With minimal form factors, Verkada mini cameras are perfect for high-traffic indoor environments.
Sign Up
Sign up to a Verkada free trial