South Western Railway Case Study
"Our new wireless ticketing system is essential in ensuring we are continuing to deliver convenience and efficiency for our customers. MLR Networks enabled us to deploy the system with minimal disruption, and is now monitoring our network in real-time to ensure that this seamless approach continues," said Dave Callen at SWR. "The peace of mind this gives us is so powerful; we can get on with running the railway, safe in the knowledge that our IT infrastructure is being looked after."
Overview

South Western Railway (SWR) is a joint venture between FirstGroup and MTR Europe, two of the world's leading train companies. With about 235 million passenger journeys a year, the South Western franchise covers urban, suburban, regional, and long-distance routes between London Waterloo and South Western England, including Bristol, Exeter, and Portsmouth. South Western Railway has some of the busiest routes in the country, operating nearly 1,700 services each weekday.
Challenge
SWR planned to install a wireless ticketing system in all its ticketing offices. The new ticketing system would enable a smoother, more seamless customer experience as well as improving operational efficiency. To support this essential upgrade, each station needed secure, stable, and resilient wireless network capability. None of the stations had a wireless network, so SWR set out to choose a company that could provide wireless connectivity.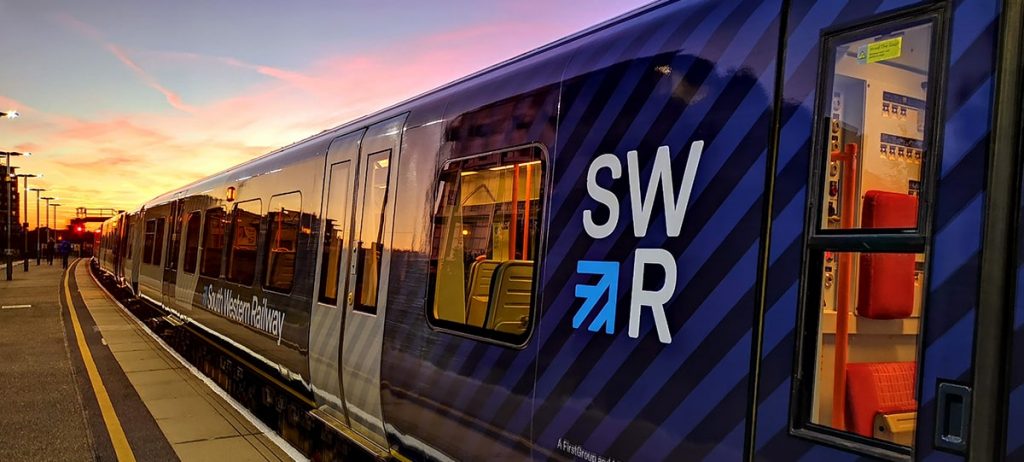 Solution
SWR turned to MLR Networks, the wireless network specialist, to design, commission and install a wireless solution based on Cisco Aironet technology. Each station was to have its own access point, connected to a virtualised wireless controller in the SWR data centre. Without the wireless network, the new ticketing system couldn't be installed, which gave a pressing deadline to get the rollout completed at all 117 stations.
"Cisco Aironet offers truly best-in-class wireless technology, for both on-premise and cloud-managed wireless solutions, so it offers the ideal combination of performance and flexibility for SWR's needs," said Ian Morris at MLR Networks.
Implementation
MLR Networks' Projects Team took on the challenge to complete the multi-site roll out in time for the ticketing system to go live. Working with SWR, MLR Networks identified a number of priority sites to work into the project roll-out plan.
MLR Networks' Projects team is vastly experienced in managing multi-site technology deployments and SWR knew that the company could be trusted to deliver on time. In order to meet the deadline, the Project team scheduled the work in geographical clusters, sometimes completing installations at more than one site per day.
The multi-site roll-out began in October 2019 and was completed to match SWR's operational timetable within four months. During the roll-out SWR and MLR Networks identified several key priority sites that would require an additional access point, providing a greater level of resiliency.
Success factors
The roll-out was completed on time and the new ticketing system went live as expected. With all the sites live, MLR Networks handed over the project to its own Network Operations Centre (NOC), based in Cheshire, to bring all of the access points onto Foresight, MLR Networks' proprietary network monitoring platform. Foresight provides an always-on complete view of IT infrastructure to identify network issues in real-time and provide a quick and efficient resolution. SWR can now operate in the confidence that its wireless ticketing system is being continually monitored and proactively troubleshooted where necessary.
"We are delighted to be working with South Western Railway on such a time-critical technology project. The Cisco Aironet wireless network will provide the organisation with a secure and stable platform on which to run its new ticketing system. Working within the rail industry with such tight deadlines is always a challenge, so I'm proud that our Projects and Operations Team have once again, delivered a successful deployment to our customer on time," said Ian Morris, Managing Director of MLR Networks.