8 Of the biggest technology trends in the hospitality sector right now
The role of technology in hospitality is dramatically enhancing the guest experience and revolutionising how hotel businesses operate. Innovative products, networked Internet of Things (IoT) smart devices and Artificial Intelligence (AI) are making technology more important to the hotel industry than ever before.
Most hoteliers understand the need to innovate and embrace technology, but the vast array of options available can be hard to parse through. In order to highlight some of the most impressive and fast-moving trends, here are 8 of the most innovative and practical technology solutions currently being introduced to the hospitality sector:
Guest Applications
Guest applications are rapidly becoming standard practice across the hospitality industry. A well-designed application offers infinite opportunities for creating a smoother and more personalised service. Apps can facilitate automatic guest check-in, digital room entry, translation services, room service and concierge services. There are benefits for delivering not only a better guest experience but also opportunities for improved security.
Cloud-based Services
'Cloud services' refers to a wide range of tools and systems delivered via the internet. These services are designed to provide easy, affordable access to resources, without the need for internal infrastructure or hardware. Cloud networking offers hotels significant opportunities for making inexpensive back office efficiencies – simplifying daily operations, reducing staffing needs and, most importantly, providing a better guest experience.
GPS Tracking
Being able to see precisely where staff, guests and even assets are located at any given time presents all kinds of opportunities for hoteliers. For example, locating guests and delivering services to them whether they are in the spa or on the terrace, providing housekeeping with occupancy information to enable them to turn over rooms more quickly, or even locating stray luggage trolleys.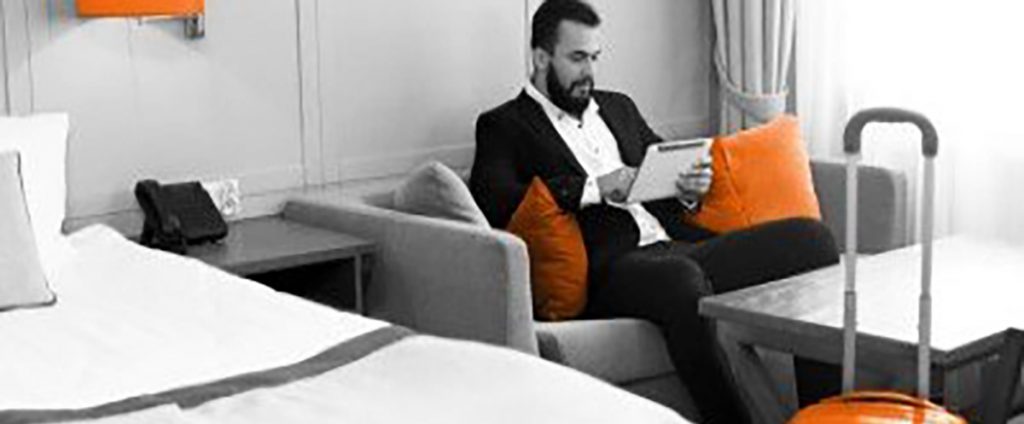 Contactless Technologies
Advancements in IoT devices mean hotels can connect exciting, emerging technologies with their guest applications. In addition, reduced personal contact with surfaces allows for improvements in efficiency and hygiene. From to voice-activated appliances to motion sensors that turn on lights, these devices work in harmony to deliver hands-off automation. This can all be integrated into the hotel's management system to provide key insights into what's happening across the whole campus.
Business Suites
Hospitality businesses are transforming hotel business centres into stylish spaces where guests can get out of their rooms but still have access to Wi-Fi to work. Guests are now actively seeking these kinds of technologies in their online hotel search criteria, so hospitality businesses that lack them may find themselves at a disadvantage.
Smart Meeting Spaces
Modern businesspeople expect the technology they need to be readily accessible in professional meeting spaces. Multimedia presentations and videoconferencing have become standard practice and require advanced technology enablement with reliable wifi. Hotels who have introduced smart technologies, are now able to provide enhanced services for meetings, such as the facility for guests to adjust their own temperature and light, or easily communicate with staff when refreshments are required.
Better Energy Management
Smart hospitality technology is now focusing on sustainability. The potential monetary and environmental efficiencies from an IoT-optimised hotel are significant. Intelligent systems have the ability to work autonomously, reducing energy consumption. For example, built-in sensors can detect when someone has left a room for an extended period of time, prompting a smart device to dim lights, regulate the temperature and save energy. Furthermore, insights and opportunities for sustainability solutions can be learned from new data on guests, staff and building usage.
Service Robots
From vacuum cleaners to laundry transportation, the reality of service robots in hotels has arrived, and with it, a wealth of opportunities to free up skilled employees, meaning they can use their time more productively. Some hotels have even introduced robots for room service, meaning they can not only provide efficient snack delivery, but also the ability to communicate in numerous languages.
What are the challenges of implementing new technologies in hotels?
Networking different devices and systems can be challenging. However, technology integration systems are now available to integrate different protocols and simplify the process.
New technologies also bring new security challenges. In order to combat these risks, providers are therefore offering unified security protocols, policies and best practices. Cloud-based technology can also be updated easily, meaning that security solutions can evolve and adapt to future innovations become available.
Sustainability and cost reduction in themselves would surely be reason enough to introduce new technologies to hotel businesses. However, even more exciting is the automation opportunities now on offer, meaning hotels can focus more on delivering enhanced guest experiences and less on administrative tasks. Plus, with better communication comes better customer service and the ability to resolve issues more quickly.
When viewed in this light, it could be that technology may even help hotels become more human.